Everybody out there looks for opportunities or prospects that help aid their work, so as to bring ease to them.
Today I have written about the top 21 web design and development companies from New York City, that not only help in making tasks easier for you but also are a helping hand in making your business flourish and nourish! These companies have proven their worth in the market, henceforth are the top-rated firms in today's cutthroat competition.
Web design companies have a whole lot of packages ranging right from social media management to your search engine optimization. Also, these companies ace in the development of strategies, brands, businesses, etc.
To make your business outperform in the market, these firms are a one-stop-shop outlet for you. And yes! All the tech enthusiasts, web designing can be a good career option, not to forget all the perks that you get.
Top 21 Best Web Design and Development Companies of New York City, America.
#1. Unified Infotech
Unified Infotech Web design and development company is one of the topmost ranked designing companies in the NYC. They are not just any other development shop, they are the world-class digital solutions providing company. Unified infotech has the best of the best with 10+ years of experience in top web technologies and has resulted in the raked up investment of the clients.
Title – Unified Infotech
Phone – + 1 800 – 820 – 9286
Website – unifiedinfotech.net
Services – Web Development, Website Design, Mobile App Development, React Native App Development, Enterprise Mobile Solutions, Brand Strategy, E-commerce, Custom Software, Blockchain, etc.
Clients – HOUSELAB, Largo, LONDON RAG, OOTA, OpenReel, CITI BANK, FRESH CLINICS, TOONYPORT, HAPPY DNA, JOYSCAPE, BRIDGER, etc.
---
#2. MAXBURST
MAXBURST Inc. is renowned for its inventive business models and is an inspiration for all the other competitors. They have always believed that the website is the heart of a business, and always should be looked upon even after its inception, by providing maintenance and support services to their clients.
Title – MAXBURST Inc.
Phone – + 1 212 – 651 – 1879
Website – maxburst.com
Services – Web Design, Web Development, Search Engine Marketing, Local Search Marketing, Social Media Marketing, Website Maintenance, etc.
Clients – Capgemini, JetBlue, WINTHROP UNIVERSITY HOSPITAL, Planet Payment, COURISTAN, Stony Brook University, TOURO COLLEGE & UNIVERSITY SYSTEM, etc.
---
#3. Big Drop Inc.
The Multi branded clientele of Big Drop speaks about its expertise and the knowledge of web designing and development. They are the creators of digital experiences that are future proof and human-centered. It gives a long-lasting development that are more business efficient and market effectively.
Title – Big Drop Inc. – Web design and web development
Phone – + 1 212 – 858 – 9580
Website – bigdropinc.com
Services – Web design, Digital Marketing, Branding, Development, Support + Hosting, etc.
Clients – Northwell Healthcare, SAMSUNG, citi, optimum by altice, Popular, Assurant, Activision, Midea, LabCorp, Moroccan Oil, United Nations, etc.
---
#4. Digimix
Digimix provides you a variety of website solutions, also it delivers your wishful want of customized websites in a time span of just 6 – 8 weeks. They believe in growing with the client's growth and creating user-friendly websites.
Title – Digimix
Phone – + 1 844 – 344 – 4649
Website – digimix.us
Services – Content + Strategy, UI/UX design, Development, Training + Support, Engagement, Online Advertising, Content Marketing, SEO, Conversion Rate Optimization, etc.
Clients – Corcoran Group Real Estate, JetBlue AIRWAYS, AbCuts, Sonenshine Partners, Marcus & Millichap, U.S. REALTY ADVISORS LLC, TOWER RESEARCH CAPITAL LLC, Pickle Day, Buttermilk Bakeshop, etc.
---
#5. Dedicated Developers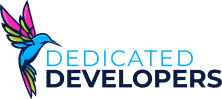 Dedicated Developers – Mobile App Development and Web Design Company, stand true to their name "DEDICATED". The company has 80% of its clients as repeat clients. Just this statistic is sufficient to know the in and out about a firm. They have been working in the business for more than 12 years and have delivered 1000+ projects, with a 300+ client base.
Title – Dedicated Developers
Phone – + 1 646 – 504 – 4982
Website – dedicateddevelopers.com
Services – Enterprise Mobility Solutions, IoT services, Cloud Computing Services, Full Stack Development, Software Product Development, Mobile Application Development, etc.
Clients – Walmart, Spotify, WIRED, Hennessy, UMASS AMHERST, Get Altitude with Eben Pagan, GrowthOracle, DELL, ONTRAPORT, healers library, etc.
---
#6. Transfuture
Transfuture is the top-rated web designing firm in NYC based on their client's reviews and performance over the years. Websites designed by the trans future helps businesses reach to the pinnacle of their potential on the web.
Title – Transfuture
Phone – + 1 718 – 228 – 0794
Website – transfuture.com
Services – Website Planning and Strategy, Web Design and Branding, WordPress Development, E-commerce Solutions, SEO and social marketing, etc.
Clients – THE ANDREW W. MELLON FOUNDATION, ANTHOLOGY FILM ARCHIVES, JACOB BURNS FILM CENTRE, AARP Real Possibilities, NYU PRESS, invest in bavaria, Inc., United Healthcare, pwc, Eurasia Group, MARSH & McLENNAN companies, etc.
---
#7. Sparx IT Solutions
Are you looking for precision, seasoned skills, inventive ideas, and creative designs? Sparx IT Solutions is the right place for you to be. They are known for their precise and up to date design that will help any business carve its own niche in the market.
Title – Sparx IT Solutions
Phone – + 1 – 917 – 775 – 9550
Website – sparxitsolutions.com
Services – IoT, Wearables, AR/VR, Blockchain, PWA, Node, Angular, Strategy, Application Development, Game Development, Backend, App marketing, etc.
Clients – Supergas, Coveti, Diyaonline, Toshiba, Bodyscapeyoga, Spareshub, Venuehub, Trans – Fast, Amnewskw, Mobileiron, Steadfastfire, Chewymoon, Kitkateventz, Nutcache, etc.
---
#8. Lounge Lizard
Lounge Lizard has been operating in the market since 1998 with great pride. It has worked with over 1000 startups to fortune 100 companies of all the possible industries you may think of. As you say, "OLD IS GOLD".
Title – Lounge Lizard
Phone – + 1 888 – 444 – 0110
Website – loungelizard.com
Services – Branding, Web Design, Web Development, Digital Marketing, Marketing Automation, SEO, Small Business, etc.
Clients – Avantree, datorama, REUTERS, ISUZU Finance, BNSF Logistics, AERCO, HASK, MOTOROLA, Canon, Honeywell, ESPN, FESTO, Nikon, MoMA, KORG, Agility, etc.
---
#9. The New York Website Designer #9. The New York Website Designer, aka Andrea Bertola Shaw, she's the most in-demand web designer in NYC. The New York Website Designer and it's clients have made their mark in the market, by not only being published in the top New York Print Media but also the online media.
Title – The New York Website Designer
Phone – + 1 – 212 – 254 – 3643
Website – thenewyorkwebsitedesigner.com
Services – Website Design, Logo Design, Video Production, Branding, SEO, etc.
Clients – Tortoise and Rooster Trading Company, Patti & Rusty Rueff Foundation, DTE FILMS, CASSIDY HORN, BODHI CULTURE, Mary's Floral Designs, Nicolina's Closet, THE BERKLEYCOMMON, BAMBOO CONSULTING, FANDANCE, etc.
---
#10. NYC Web Design 

Of you are looking for a personal application to lead your small scale business or a large scale business, NYC web design will give you the best of the best. Their development skills are unmatched in the market, with long-lasting impressions.
Title – NYC Web Design
Phone – + 1 718 – 984 – 0500
Website – nycwebdesign.com
Services – Website Development, E-commerce Websites, Content Management System, Custom Web Application, SEO, Online Marketing, Website Hosting and Maintenance, etc.
Clients – Bustripping, Java Partners, American Kitchen Bar, Tantillo, Speeding Ticket, Stilletos on Steel, E – LO Sportswear LLC, YOSI SAMRA, etc.
---
#11. Avex Designs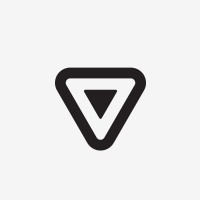 Avex Designs extraordinary work is for extraordinary brands. Their technology is made for businesses to achieve unprecedented growth. E-commerce solutions are the specialty factors of Avex Designs.
Title – Avex Designs
Phone – 1 646 – 982 – 1574
Website – avexdesigns.com
Services – Design and Customer Experience, Technology Planning and Implementation, Analytics and Heatmapping, E-commerce consulting, Content Strategy, Motion Graphics, etc.
Clients – O'NEILL, MARCHESA, TOMBOY, KITH, Reem Acra, FLEXIFIT, PONY, NIGHTMARKET, EUGENIA KIM, BADGLEY MISCHKA, HUGO BOSS, Haus, etc.
---
#12. HTML Pro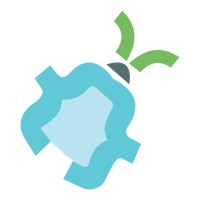 HTML Pro has been amongst the top 10 best designing companies of NYC. It is available 24/7 for its clients, so as to ensure quality service to them.
Title – HTML Pro
Phone – 1 347 – 308 – 5764
Website – htmlpro.net
Services – Website Design, Shopify Website Design, Drupal Website Design, Open Carr Website Design, E-commerce digital marketing, Internet Of Things, Blockchain, etc.
Clients – PayPal, WIX, Telenor Group, Dispatch, BOOTSTRAP LEGAL, FIKA, tradegecko, MIA TORO, SKYSTREAM, APACHE POWERBOATS, etc.
---
#13. e9digital
e9digital operates in that exciting space where designing, branding, and technology intersect. Their websites are said to convert your visitors and not your customers, which will give you business effective results.
Title – e9digital
Phone – + 1 646 – 762 – 0586 , + 1 646 – 679 – 6325
Website – e9digital.com
Services – Internet Marketing, SEO, SEM, PPC, SMM, CPM, Branding and design, Copywriting Service, Web Design, Web Development, etc.
Clients – AGIO, HeartMD Institute, Harbor Breeze, Farmers And Cooks, HOLBORN, Global ENERGY, Five Sky, techCOMM, etc.
---
#14. Lumina
Lumina is ever ready for any problem that you may have, they always are enthused to give you the best for your business. Literally, any problem arises, Lumina is the only option that should pop up in your brain for consultation.
Title – Lumina
Phone – 1 212 – 444 – 2658
Website – lumina.nyc
Services – Custom Software, Mobile App Development, Rocket Sites, Support & Hosting, Website Design & Website Development, etc.
Clients – CAHE, NATIONAL ARBITRATION AND MEDITATION, FLATRATE MOVING, Meet-up, AXIAL, PIPS ISLAND, Unpakt, bouncex, PARAGON, BARTERHOUSE, etc.
---
#15. Innofied
Innofied drives technology better than others, and their work has been featured in many print media, and has brought them good revenue apparently. Clients of innofied have received accolades for their world-class performance, thanks to Innofied.
Title – Innofied
Phone – 1 866 – 941 – 5117
Website – innofied.com
Services – CMS & E-commerce, IoT, AR, Machine Learning, Wearable App Development, SAAS, Cloud Application Development, Material Design, Apps and website design, etc.
Clients – BESTBUY, LIXIL, vsp, NUVOCO, Cordial, level, DANISH REFUGEE COUNCIL, BidRide, Greenply, Kwik Kopy, etc.
---
#16. Oxagile

Oxagile helps startup's, enterprises, and progressive businesses to gain and scale competitive advantage through their custom made technological designs and solutions.
Title – Oxagile
Phone – 1 855 – 466 – 9244
Website – oxagile.com
Services – QA Automation, Software testing and QA, Web Application Development, IT Consulting, Web Portal Development, Cloud Application Development, etc.
Clients – Google, KALTURA, THOMSON REUTERS, VEON, MIT MANAGEMENT SLOAN SCHOOL, Vodafone, Discovery Channel, etc.
---
#17. Dizzain
Dizzain is best reviewed because of its delighting technological experiences. It has also created long-lasting relationships with its clients, as a result of the world-class technology.
Title – Dizzain
Phone – 1 646 – 781 – 8591
Website – dizzain.com
Services – Website Designer, Strategic Research And Planning, UX Prototyping, User Research, Concept Development, DevOps, Conversion Optimization, Email Marketing, SEO, Paid Ads, Daya & Analytics, Custom WordPress Development, etc.
Clients – VigLink, LEGENS LEARNING, Columbia University, SOCIALFLOW, FINANCIAL TIMES, ZIFF DAVIS, The City University Of New York, Kenshoo, etc.
#18. Constructive has been looking forward to extend a helping hand to the nonprofits and foundations to work for the well being of people. It has a sophisticated understanding of the needs of a client, which makes the client's experience worthy.
Title – Constructive
Phone – 1 212 – 925 – 6460
Website – constructive.co
Services – Brand Strategy & Branding, Design and Design Systems, Digital Strategy and websites, content strategy and development, strategic consulting, etc.
Clients – ACUMEN, CATALYST, Climate Works, Climate Impact Lab, NACCHO, National Head Start Association, UnboundED, World Economic Forum, Yale University, THE UNIVERSITY OF CHICAGO, WEIZMANN INSTITUTE OF SCIENCE, etc.
---
#19. Branex LLC
Branex LLC gives you an opportunity to expand your reach of the market and get the best return of investments, so as to lead the market after a specific time. Branex specializes in digital marketing and app development and strives hard to give you the possibilities outcomes.
Title – Branex LLC
Phone – 1 212 – 845 – 9647
Website – branex.com
Services – E-commerce development, custom web development, augmented reality, DDoS Protection, Cloud and server management, PPC management, Branding and screen, digital marketing, etc.
Clients – FUJIFILM, emirates steel, ISUZU, Puerto Rico, Wild Beaute, HOTEL REGATTA, OLNEY HERITAGE MUSEUM, Hyphen, Hanz free, LINK, MASAAR, ADNOC, blu fine chocolate, etc.
---
#20. Westside Virtual 
Westside Virtual is the privileged firm to work locally as well as internationally, both with small scale and large scale industries, organizations and businesses.
Title – Westside Virtual
Phone – 1 646 – 445 – 9450
Website – westsidevirtual.com
Services – Web design, SEO, website audits, website support, social media management, etc.
Clients – the Purple Urchin Restaurant, The Rockwell Group, 43rd Street Kids Preschool, OT with me, BrandGrowth, ARIEL WELLNESS, America Hairstyle International, Stella Air, Cronus Human Capital, etc.
---
#21. HUEMOR 
HUEMOR goes the extra mile for you to let your business reach the maximum and lead its path in the market. They are very clear about creating leading industry-leading websites.
Title – HUEMOR
Phone – 1 631 – 393 – 6116
Website – huemor.rocks
Services – Analytics & Research, Brand Strategy, Content Strategy, Digital Strategy, UE/UI Design, Prototypes, E-commerce Development, Application Development, 3rd party integration, Performance Optimization, etc.
Clients – TANYA TAYLOR, FLOWTALE, RapidSOS, Rose Mansion, Centivo, He for She, Mission Stone & Tile, net2phone, CO: collective, Bridget, etc.
These were some of the best digital marketing agencies in our knowledge. If we missed any of your favorites, feel free to comment below, We will consider to list them.