You, me, and everybody want the best of the best for themselves, however, how many of us are ready to search for the best option. Yes, it takes time for you to look for a software solution providing company, but the results would be hilarious for the time you invest. I have researched, hunted, and have been everywhere, just you give you the top 23 Best software companies from NYC.
Now, it's your chance to take to them, all that you expect for your business. So as to create it, and achieve it, and make it a happening reality. This will make you stand and sustain all the market informalities and the unwanted mess.
Top 23 Best software companies in New york City
#1. ManhattanTech Support.com
ManhattanTech support.com provides custom IT support solution packages, and their business model is built around keeping their clients engagement top priority.
Name – ManhattanTech Support.com
Phone – + 1 212 – 710 – 2338
Website – manhattantechsupport.com
Services – Managed IT services, Cloud services, IT strategy, Telecommunications, Software Development, Business Intelligence,
Clients – SPYTEC, bpc, ICP, Richmond Global Compass, CORRA, Teachers Pay Teachers, VGI Partners, GURHAN, MTN Capital Partners LLC, INTEGRATIVE MEDICAL NY, etc.
#2. Icreon

Icreon a pioneering innovation and technology company, who caters to allmoat every single industry. Believers of fulfilling clients needs, and achievers of many awards for their outstanding performance.
Name – Icreon
Phone – + 1 212 – 706 – 6021
Website – icreon.com
Services – Technology Assessment, Architecture Consulting, Business Process Digitization, Technology Consolidation, IP & Product Engineering, Data Architecture, Business Intelligence, etc.
Clients – IMG, National Geographic, New York Road Runners, TOTO, XPO Logistics, PEPSICO, Panasonic, Ferrari, NYU, hmv, LMG, vocativ, Robinhood, NOKIA, PBS, Deloitte, TEREX, etc.
#3. Eze Software
Eze Software's innovative technology, superior client service, and collaborative expertise have made them trusted global partner platform of choice for global investment managers.
Name – Eze Software
Phone – + 1 617 – 316 – 1000
Website – ezesoft.com
Services – Collaboration Planning, Implementation, Issue Resolution, Trading and Counterparties Integration, Sell Slide Services, etc.
Clients – Alpine Peaks, Fairgreen, ProShares, Bennelong, PAX World's, QQQ Capital, Salt Rock Capital Partners, Natare, etc.
#4. Intellectsoft
Intellectsoft since 2007 has been creating revolutionary software products for world-class brands. They always been visionary and a reliable when it comes to software engineering.
Name – Intellectsoft
Phone – + 1 855 – 867 – 3387
Website – intellectsoft.net
Services – Product Engineering, Mobile Development, IT Consulting, UX/UI Design, DevOps, QA & Testing, Team Extension, etc.
Clients – UNIVERSAL, NHS, Griffins, LAND ROVER, Hoosbaa, AF, Nestle, Clinique, Guinness, Walt Disney, Wynn, Jaguar, Gulls, etc.
#5. ThoughtWorks, Inc.
ThoughtWorks, Inc. connects strategy and execution, helping our clients to strengthen their core technology, scale with flexibility and create seamless digital experiences.
Name – ThoughtWorks, Inc.
Phone – + 1 646 – 412 – 5200
Website – ThoughtWorks.com
Services – Platform Strategies, Open Source Products, Intelligence-Driven Decision Making, Microservices, Evolutionary Architecture, etc.
Clients – SONIC, VAKT, IAG, Mysense.ai, Delta, OTTO, Silent Herdsman, LATAM AIRLINES, Myer, etc.
#6. Innova Software
Innova Software gives you a technology-driven services, and makes your life easy and better. They offer a whole range of services right from Application development to Product design and strategy.
Name – Innova Software
Phone – + 1 212 – 608 – 0771
Website – innova-software.com
Services – Application Development, Web development, Product Design, Strategy, etc.
Clients – Not available
#7. TechnoSIP Inc.
TechnoSIP Inc. provides AWS consulting, monitoring, enterprise and e-commerce solutions. It propels client growth and makes them sufficient to run ahead of the competition.
Name – TechnoSIP Inc.
Phone – + 1 – 201 – 633 – 4050
Website – technosip.com
Services – Web Application Development, Mobile Application Development, Hybrid Application Development, AWS Consulting Partner, SaaS Application, API Integration, etc.
Clients – Summer BodyClub, AVATouch, ExprCart, MMAGap, WellWoven, Don't Leave It, LEVEL, BevConnect, etc.
#8. Saritasa
As we say that we should always leverage our strengths, Saritasa also believes in leveraging their experiences advanced technological solutions, that exceed expectations.
Name – Saritasa
Phone – + 1 646 – 213 – 7539
Website – saritasa.com
Services – Mobile Development, Web Development, AR/VR Development, Database Development, IoT Solutions, DevOps, Custom Development, etc.
Clients – Ovio Technologies Inc., Real Estate Endeavours Company, iHeart Media Inc., Audience Delivered, TVPlus, etc.
#9. Door3 Business Applications
With more than over 15 years in the race, Door3 has yielded hundreds of client partnerships, everyone rewarded in their own way. Having a client-centered strategy, they give their 100% to make their clients happy and satisfied.
Name – Door3 Business Applications
Phone – + 1 212 – 673 – 1818
Website – door3.com
Services – Digital transformation, Enterprise architecture, Experience strategy, Custom
development , Web development, Mobile development, Application security, User experience, User Interface, etc.
Clients – Barclay card, Fresh Direct, Aarong, IDT, Olympus, COTY, WWE, IDG, Time Warner, Elizabeth Arden, new balance, WELLS FARGO, etc.
#10. Fingent
Fingent ever creates product that leaves their clients wanting more and more for their business development. It deals with SAP, web designs and development, and relating services.
Name – Fingent
Phone – + 1 914 – 615 – 9170
Website – fingent.com
Services – Customer software development, website development, mobile development, product development, SAP, System integration, Cloud application development, AR, VR, Mixed Reality, etc.
Clients – Trade Alliance Group, NEC Financial Services, Premium, NPC International, Replika, etc.
#11. Perpetual Solutions LLC
Perpetual Solutions LLC is consecutively top-rated agency when it comes to their work of design, strategy, and solutions. Perpetual stands for its frontend and backend development, with managed support services.
Name – Perpetual Solutions LLC
Phone – 1 212 – 904 – 1497
Website – perpetualny.com
Services – Custom Software Development, Cloud Consulting & SI, Product Strategy, Product Design, Web Development, Frontend development, Backend development, etc.
Clients – SONDER, visible alpha, unpakt, TEACH FOR INDIA, loom network, THOMSON REUTERS, University of California San Francisco, the inside, Car & Driver, GLG, ELLE, MIT, etc.
#12. Weil & Jones

Weil & Jones is a firm that takes pride in their clientele, they are as their clients are. They work with different arrays of industries, with varied products for them, that lets them work with exceptional strategies and outperform.
Name – Weil & Jones
Phone – 1 646 – 472 – 7900
Website – weiljones.com
Services – Web Application Development, Custom Software Development, Mobile Application Development, Technology Assessment, Systems Integrations, Maintenance, etc.
Clients – Swipesho, USA for UNHCR The UN Refugee Agency, Boehringer Ingelheim, Astralweeks, Small World Trading Company, The Calvert Foundation, lending.com, Oil and Gas UK, etc.
#13. KeenEthics
KeenEthics gives you a platform for your business research, custom software development, artificial intelligence, etc. Clutch has rated them as a 5 star agency for their superior products.
Name – KeenEthics
Phone – + 1 929 – 214 – 1392
Website – keenethics.com
Services – Web Development, Mobile development, Minimum viable product, Progressive web apps, Dedicated development team,Cloud app development, Chatbots and artificial intelligence, Internet of things, etc.
Clients – ParkQX, OneRemission, Pree, Black Book, Tetrami, Pace up, Pollen, My GrassGrowth, BarFrogs, Phenix, Wargaming, Plutio, Comic English, etc.
#14. Damco Solutions
Damco Solutions has over 24+ years of experience, and their performance has been keeping up to its experience. Damco offers CRM's to financial management systems to government apps to e-commerce development, and full services portfolio under one roof.
Name – Damco Solutions
Phone – 1 609 – 632 – 0350
Website – damcogroup.com
Services – Product Engineering, Application Services, Cloud migration services, Mobility, Business Analytics, QA & testing, Virtual CTO Services, On-demand software developers, Infrastructure management, etc.
Clients – Finance, Healthcare, Education and many more industries.
#15. Lightmatter Innovation
Lightmatter Innovation is the ideal partner, that you might be looking for. They are world-class creators of web design, API, Mobile App, or website. Founded in the year 2013, they love to create, and for them designing the web is life.
Name – Lightmatter Innovation
Phone – 1 917 – 409 – 8850
Website – lightmatter.com
Services – Custom software development, web development, Enterprise application modernization, Mobile application development, UX/UI Design, Product design, Web design, etc.
Clients – Bloomberg, CORIGIN VENTURES, General Assembly, Global Citizen, LACMA, McCANN Health, The New York Times, tempest, Two Chairs, HEYDAY, Galileo, Comfy, etc.
#16. Theodo
Theodo operates on a collaborative methodology which leads to lasting partnership and joyous clients. They have been operating for 10 years, and have delivered more than 500 projects, & they know what they are talking about.
Name – Theodo
Phone – 1 917 – 345 – 0112
Website – theodo.com
Services – Serverless architecture, D3.js for data visualization, Python Django, Node.js, React Native, React, etc.
Clients – Allianz, Harvard Medical School, Mckinsey & Company, Embleema, Euler Hermes, Michelin, MADE, CONDE NAST, BNP PARIBAS, AXA, etc.
#17. Ciklum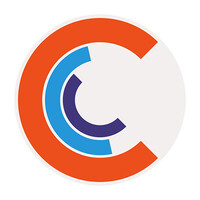 Ciklum inspires businesses to bring ideas to life, they are enthusiastic about helping you for meeting your expectations. Ciklum's digital commerce services and quality engineering is known for their best results.
Name – Ciklum
Phone – 1 212 – 461 – 1780
Website – ciklum.com
Services – Digital Commerce, Robotic Process Automation, Cyber Security Services, Application Development, Data & Analytics Solutions, DevOps, Quality Engineering, Managed Services, etc.
Clients – METRO MARKETS, FLEXIBUS, EFG, Mercedes Pay, ZURICH, tobii, Lottoland, EURAPCO, BETSSON GROUP, eToro, etc.
#18. Codibly New York
Change is the only thing constant in the world, Codibly also changes with the changing world. They are a dynamic firm, with dynamic technology and design. Their enterprise solutions have taken startups to great achievements such as The Best Startup's of the Year, Solar Power World Top Solar Products.
Name – Codibly New York
Phone – 1 646 – 844 – 5899
Website – codibly.com
Services – Artificial Intelligence, Data Science & Analytics Solutions, IT Transformation, Digital Sustainability, Software & Product Development, Discovery Workshops, IT Outsourcing, Nearshoring & TAAS, etc.
Clients – SHELL, Electriq Power, Kiwi Power Demand Management, NORDEX, NHS, UK Power Networks, EDISON Energy Dow What's Ahead, PA, etc.
#19. GRAMERCY TECH
GRAMERCY TECH has been working continuously with just one moto that Anything is Possible. They are known to create attention-grabbing experiences, be it right from product design to experiential technology.
Name – GRAMERCY TECH
Phone – 1 646 – 918 – 6340
Website – gramercytech.com
Services – Software Development, Experience Design, Interactive Technology, Mixed Reality, etc.
Clients – COMEDY CENTRAL, American Museum Of Natural History, Bloomberg, BLIZZARD Entertainment, NYC, X GAMES, etc.
#20. Fulcrum Digital
Fulcrum Digital takes you on a digital transformation journey, where the journey is pleasing and full of inexperienced results. They are tremendously faster go to market with deep vertical cloud functionality.
Name – Fulcrum Digital
Phone – 1 201 – 523 – 7555
Website – fulcrumdigital.com
Services – Managed Innovation, Digital Accelerators, Transformation Drivers,
Clients – Not available
#21. DataArt Enterprises Inc.
DataArt Enterprises Inc. takes a normalcy approach of solving problems and helping their clients create new targets, helps open new markets for them. They have more than 20 offices worldwide, with 3500+ projects completed till date.
Name – DataArt Enterprises Inc.
Phone – 1 212 – 378 – 4108
Website – dataart.com
Services – Agile Software Development, Platform Partnerships, Managed Support, Security, Quality & Performance Engineering, Solution Design, Legacy Modernization, Mobile First Systems, UX/ UI, etc.
Clients – PSI, ocado, zesty, betfair, hTC, NASDAQ, Meet-up, NOVASEEL RESEARCH, bematech, etc.
#22. SourcePad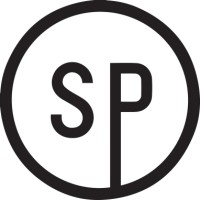 SourcePad is very agile, transparent, and dedicated with their services. Founded in 2008, they have helped 150+ startups build their channel in the market, and also have helped with few acquisitions.
Name – SourcePad
Phone – 1 646 – 583 – 2398
Website – SourcePad.com
Services – Android development, iOS development, UX/ UI design, Web development, etc.
Clients – true & co, 1000 Museums, plum alley, eNeighbr, Risk Priorities, On TimeRx, FLEXPORT, Windfall, SERIAL BOX, Niche, Live Meet, etc.
#23. JetRockets

JetRockets headquartered in Brooklyn, NY, and a development center in Tver, Russia, it is fully equipped to serve a diverse spectrum of global businesses. They craft premium enterprise-level software for a range of clients, and prevent errors and meet your project expectations.
Name – JetRockets
Phone – 1 646 – 598 – 6452
Website – jetrockets.pro
Services – Custom Software Development, Mobile Application Development, Technology Audit & Project Rescue, UX design, UI design, Corporate Identity, etc.
Clients – lendingone.com, gone streakin, Shift, REI Loans, Infinito, Bastion, etc.