All the intellectual leaders of firms are hunting for a good application development firm, that will be one-stop solution provider to them. The focus should be an application of your business which gives the customers a glimpse of your work.
A firm that will fulfill all your needs of a business application should be the priority of the hour, because if you go out searching at the eleventh hour, you would be stuck in just the hunt, and no output would be determined.
Here, I have the top 17 application development companies from New York City for you, which will be beneficial for everybody looking out for the best suitable options for them.
Top 17 Best App development companies for new york city, America
#1. Hubspire
Hubspire is actually a hub of applications, wherein they serve you with what you ask for! They have continuously been catering to major leading educational institutions such as UCLA, Library Of Congress, and other institutions such as CUBIC, FORD FOUNDATION, etc. Whether you're a public sector unit or a private sector unit, they will always be obliged to be your technology partner.
Company – Hubspire
Phone – + 1 646 – 234 – 4550
Website – hubspire.com
Services – Mobile Application Development, Web Development, Application Development, Big Data & Analytics, Internet of Things, IT Strategy & Consulting, etc.
Clients – Civl Moving Stories, CareConnect, LiveDish, RoomRing, Veterans History Project, Flashtag Hamptons Rentals, etc.
#2. Dedicated Developers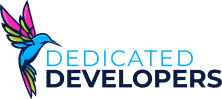 Dedicated Developers – Mobile App Development and Web Design Company, stand true to their name "DEDICATED". The company has 80% of its clients as repeat clients. Just this statistic is sufficient to know the in and out about a firm. They have been working in the business for more than 12 years and have delivered 1000+ projects, with a 300+ client base.
Company – Dedicated Developers
Phone – + 1 646 – 504 – 4982
Website – dedicateddevelopers.com
Services – Enterprise Mobility Solutions, IoT services, Cloud Computing Services, Full Stack Development, Software Product Development, Mobile Application Development, etc.
Clients – Walmart, Spotify, WIRED, Hennessy, UMASS AMHERST, Get Altitude with Eben Pagan, GrowthOracle, DELL, ONTRAPORT, healers library, etc.
#3. Creative 360

Based in the heart of NYC, creative 360 ostensibly strives hard to give its entrepreneurs and enterprises the next big thing. They use the state of the art technology, and best practice methodologies to transform your arduous efforts into brilliant experiences.
Company – Creative 360
Phone – + 1 917 – 809 – 8160
Website – creative360.co
Services – Analytics & Research, Business Strategy, Creative Direction, UI/UX, Digital Branding, Application Development, Web Development, Performance Optimisation, E-commerce, Email Marketing, etc.
Clients – BRIDGE WORKS, MARKED PRIVATE, LEXUS, Front Door, tmb, Traca, C2GO, Ciao Andiamo, BW, etc.
#4. Majestyk Apps
Majestyk is a mobile app development company headquartered in New York, NY. Founded in 2011, the team of about 15 employees offers both app development and UX design for small, mid-market, and enterprise clients.
Company – Majestyk Apps
Phone – + 1 646 – 694 – 2616
Website – majestykapps.com
Services – Digital Transformation, Application Development, Web Development, DevOps & System Architecture, Design & UI/UX, Product Management & Growth, Enterprise Application, etc.
Clients – citi, ally, audiomack, Chick-fil-A, Barefoot Wine, Pepsi, IBM, VERSATILE STUDIOS, TruMoo, Steve's ice cream, Action, CHEVROLET, HOOCH, etc.
#5. iTechart Group
iTechart Group powered by over 15 years worth of experience, the firm provides a promising range of applications and web developments that will allow your business to capture the market. Their company runs by dedicated team of hotshot engineers, who build successful, scalable products that you will love.
Company – iTechart Group
Phone – + 1 718 – 374 – 5043
Website – iTechart.com
Services – Frontend Development, Backend Development, iOS application, Android Application, Cross Platform Automation, Mobile Testing, SaaS, DevOps, Salesforce for ISV's, Sharepoint, Office 365, etc.
Clients – ClassPass, Freshly, forex.com, Bevi, Blackboard, Rally Rd, Convene, Barchart, City Index, Carson Living, DealCloud, Building Link, Zefr, Senior Link, Braavo, Rocketrip, Vestwell, YunoJuno, etc.
#6. Small Planet
Small Planet founded in 2009, has built over 100+ apps with more than 300 updates. Small planet uses high end technology such as swift, kotlin, unity, react native, flutter, node, realm, jenkins, etc. The work of art has been awarded the Communication Arts Award Of Excellence, W3 Gold Award, The Webby Award, and many more.
Company – Small Planet
Phone – + 1 718 – 801 – 8230
Website – smallplanet.com
Services – Mobile Design & Development, UX Strategy, Web Design & Development, Connected Devices, AR/VR, User Acquisition & Monetisation Strategies, QA & User Testing, Product Management, etc.
Clients – Disney, SCLN, Planned Parenthood, FANDUEL, npd, girls who code, Aetna, WB, CVS Health, OTOLANTINO, etc.
#7. lotustech.nyc
Lotus Technologies is famous for building without limits. For them any boundaries or obstacles are mere words, they create mobile applications & development swiftly. They offer services based upon packages, and also provide 24/7 support services.
Company – Lotus Technologies
Phone – + 1 – 518 – 635 – 7759
Website – lotustech.nyc
Services – Application Development, Custom Applications, Design & Development, etc.
Clients – Chet, NewWork, Ambro, Molli, etc.
#8. Synergy Consulting
Need the right expertise to grow and scale, synergy consulting is the most appropriate alternate for you. Their team has extensive and phenomenal experience in entrepreneurship, that allows them to build not just a product but a company as whole.
Company – Synergy Consulting
Phone – + 1 917 – 338 – 3153
Website – synergyconsulting.us
Services – Application Development, Website Development, Custom Software Development, Marketing, Fundraising help, Technology Strategy, etc.
Clients – Pulse 24/7 Inc., Sapphire Hair, Voila Bebe, Beyondle App, Bellagio Salon & Spa, Boston Platinum Jewellery, etc.
#9. AppInventiv
AppInventiv has been awarded the global leader in digital inventions, and bespoke mobility solutions. They have a range of 300+ clients globally for iOS and android application development. AppInventiv's team of 500+ nerds know about striking a balance between business needs and feasible solutions.
Company – AppInventiv
Phone – + 1 646 – 585 – 0501
Website – appinventiv.com
Services – iOS Application Development, Android Application Development, Blockchain Development, Flutter Application Development, React Native Application Development, UX Review, User Interface Design, User Experience Design, etc.
Clients – JobGet, Nova, Moo, SuperShe, Karavan, NexGTV, IKEA, Soniphi, Mutelcor, Health-e-People, Domino's, Gully Beat, Empire App, Bada Business, etc.
#10. Thoughtbot
Thoughtbot Thoughtbot is a web and mobile app development company based in Boston, MA with offices in Austin, San Francisco, New York, Raleigh, Washington D.C, and London. Since 2003, this 50+ team has delivered empowering digital solutions to enterprise-level and small companies alike.
Company – Thoughtbot
Phone – + 1 877 – 976 – 2687
Website – thoughtbot.com
Services – Remote Design, Design Research, Product Design, Application Development – iOS and Android, Web development, etc.
Clients – LOLA, Joydrive, Gasbuddy, Real Simple Energy, Ello, Yammer, MoMA, TuneCore, etc.
#11. Momentum Infotech
Momentum Infotech has a proven track record of more than 15 years, and have provided more than 1000+ satisfying web based applications and mobile applications for 500+ clients globally.
Company – Momentum Infotech
Phone – 1 212 – 401 – 4020
Website – momentuminfotech.com
Services – Website Design, Website Development, Mobile Application Development, Database Development, Custom Web Applications, Content Management Systems, E-learning, Website Planning, Social Media Applications, etc.
Clients – EDP Dental Plan, HOME TRUST, Canon, Ontario, Intel, Scientific Minds, ctc Train Canada, International Emmy Awards, etc.
#12. Doodleblue
Design, innovate and transform, is what Doodleblue makes efforts for. They have been consistently ranked the top for their mobile application development, and have well efficiently catered to top global brands, Fortune 500 companies, and government.
Company – Doodleblue
Phone – 1 800 – 758 – 9293
Website – doodleblue.com
Services – Digital Transformation, Digital Analytics, UI/UX Strategy, Mobile & Web Design, iOS Development, Android Development, Hybrid Development, Wearable Development, E-commerce platforms, Custom Web Solutions, Blockchain, Cybersecurity, Point of Sale, Business Intelligence, etc.
Clients – RIVIGO, Coalgate, SARVA, Dr. Reddy's, Discovery Channel, Ford, Vodafone, L&T, Crayon, eShakti, mobily, Carnegie Mellon University, etc.
#13. Fueled
With a team of 50+, Fueled specializes in creating mobile apps and websites. The New York-based app development company aims to create easy-to-use and attractive products for customers, whether they are big or small brands.
Company – Fueled
Phone – + 1 212 – 763 – 7726
Website – fueled.com
Services – Digital strategy, ROI planning, Business analytics & data science, Opportunity analysis, CRM, CMS, ERP, iOS application development, Android application development, Flutter development, Python, Django, Node, Design & UI/UX, Growth marketing, SEO & ASO, AR/VR, etc.
Clients – MGM, Warby Parker, QuizUp, 9GAG, New York Times/Wirecutter, Verizon, Barneys New York, Crunchbase, Rite Aid, Richr, Trace, Afterlight, Dayo, Pollen, etc.
#14. The Sneakers Agency
The Sneakers Agency is trusted by numerous businesses, from start ups to enterprises, to nonprofits and partner agencies. Clutch has awarded them with the best B2B company in 2018, Top mobile app developers by UpCity, and Clutch top 1000 global companies.
Company – The Sneakers Agency
Phone – 1 646 – 396 – 5193
Website – sneakersagency.com
Services – Business analysis, User Research, Rapid Prototyping, DevOps, User Interface Design, System Architecture, Conversion Funnel Analysis, Product Design, Application Development, User Product Analytics, etc.
Clients -THE INFATUATION, SYPARTNERS, SOULCYCLE, WELCOME, STOREME, DOCTOR WOUND, ZAGAT, TIGERBRIDGE CAPITAL, INTERLAKEN GROUP, LEVAIN BAKERY, CHAMBRAY, PEPSI, UNSTUCK, PINATA, etc.
#15. ArcTouch
ArcTouch was founded in 2008 and has offices in San Francisco, Calif., New York, and Florianópolis, Brazil. They excel at app development, blockchain, and UX/UI design. They guide their enterprise clients through the app building process by defining a strategy for the best user experience, planning the visual design, developing and testing the prototype, and ensuring optimization and growth.
Company – ArcTouch
Phone – 1 917 – 338 – 7007
Website – arctouch.com
Services – iOS development, Android development, Xamarin development, Blockchain development, Alexa skills development, Enterprise mobility solutions, Staff augmentation, etc.
Clients – 3M, Applebee's, Audi, CBS, Guess, Hawaiian Airlines, Honeywell, HP, McCormick, Salesforce, Travelocity, Yahoo, etc.
#16. Dom & Tom
Dom & Tom was founded in 2009 and has offices around the U.S. in New York, Chicago, and Los Angeles. They are an end-to-end digital product development agency that focuses on emerging technologies. Their team of 100+ created over 120 native mobile apps and worked on 400+ web projects. They specialize in research and planning, UX strategy and design, engineering, QA (quality assurance), and deployment.
Company – Dom & Tom
Phone – 1 646 – 741 – 5049
Website – domandtom.com
Services – iOS application development, Android development, UI/UX design, Prototype, DevOps, Data Visualisation, Ongoing Maintenance, etc.
Clients – HEARST, AIG, HMH, Bloomberg, Tyson, BCG, priceline.com, NBA, SAMSUNG, Stanley Black & Decker, CNN, McDonalds, etc.
#17. Utility
New York-based mobile app and web development company, Utility was founded in 2013. The team of about 40 engineers, digital strategists, and creative designers serves small, mid-market, and enterprise clients across all industries. They complement their development expertise with UX/UI design.
Company – Utility
Phone – 1 212 – 328 – 1167
Website – utilitynyc.com
Services – iOS Application Development, Android Application Development, UX/UI Strategy & Design, Mobile Game Development, Web Platform Development, etc.
Clients – airbnb, Coca Cola, NBA, Mount Sinai, WARNER MUSIC GROUP, NYC Health Hospitals, BLEACHER REPORT, Verizon, SAMSUNG, DIRECTV, Buzzfeed, SHARK TANK, etc.
Today's article of top 17 Application development companies from NYC, will male all your doubts of mobile application needs transparently. It will lead you to the correct path of choosing the best suitable option for your needs, and get the effective as well efficient solution for yourself.